Photos taken over the Bank Holiday weekend at the
Greater Manchester "Streets Ahead" Festival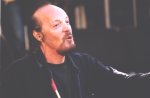 Alan Stivell (France) May 29 Manchester City Centre
The legendary "Bard of Brittany", Alan Stivell is a champion of the celtic renaissance with his inspiring renditions upon the beautiful Breton harp. Displaying groundbreaking creativity and a passion for technology, roots and diversity, it is little wonder the music of this major artist is renowned the world over!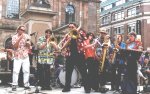 Bassa Bassa May 29 Manchester City Centre
A lively 15-piece band who play dance music from around the World, liberally sprinkled with jazz.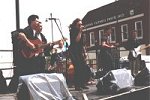 Equation May 28 Eccles Town Centre
Equation is roots-to-rock with attitude, gaining a reputation as the most exciting pop/folk crossover band.
Flook May 28 Oldham Town Centre
The flutes, accordion, guitar and bodhran weave and spin traditionally rooted tunes with contemporary beats and ideas to create a music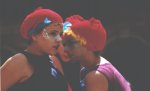 Urban Dance May 29 Manchester City Centre
Armed with binoculars, the dancers take you on a journey that comes to life through quirky, sylised movement text and an original score.
Take me back to the Galleries

©All the photos are the copyright of Roger Liptrot ©